Rogers County Training Center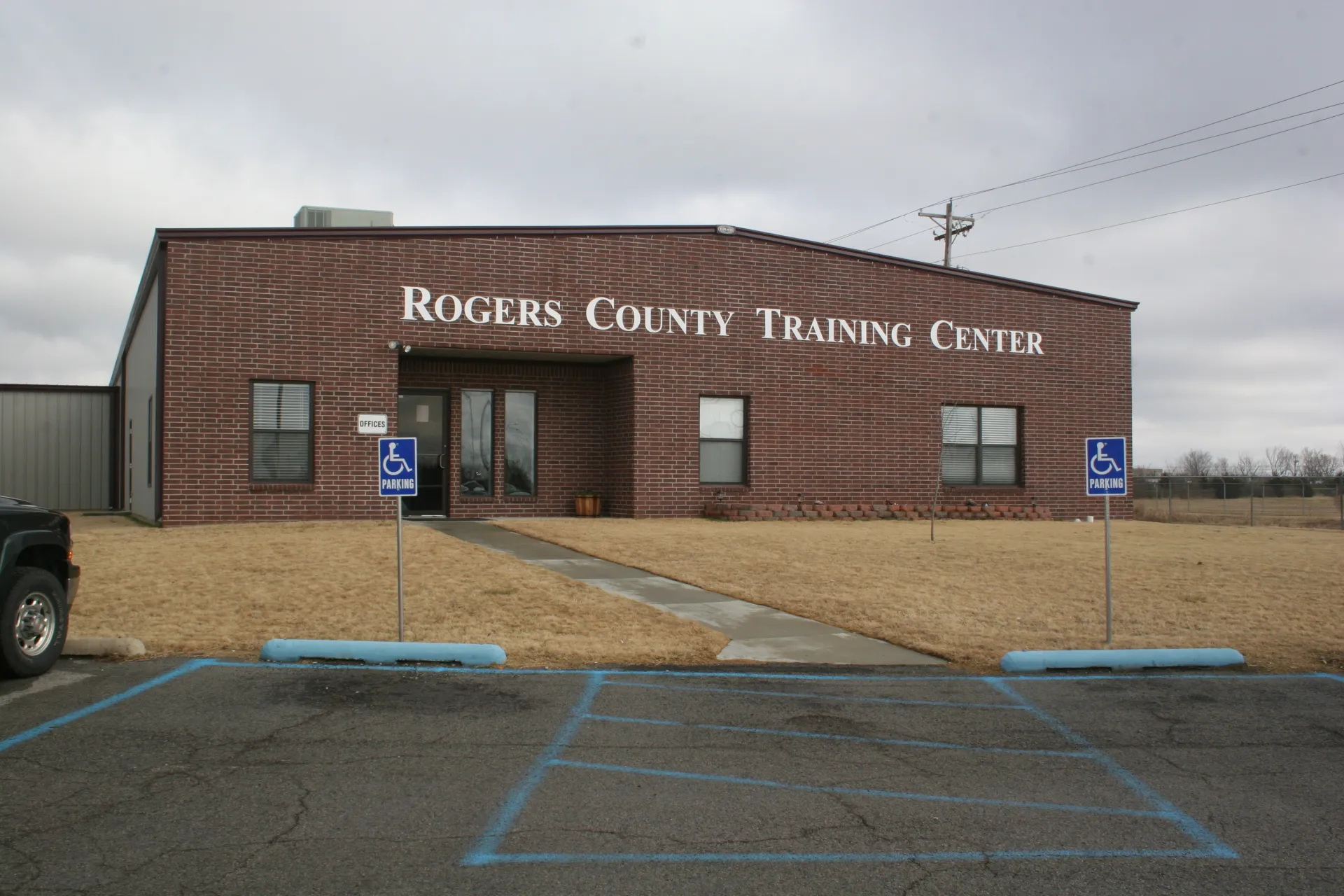 Rogers County Training Center (RCTC) has over 50 years of successful center-based employment programs that provide work experience for approximately 40 people with developmental disabilities. Blended vocational training and job opportunities are in an industrial setting.
The goal of RCTC is to give its employees the opportunity to earn real wages for real work. The development of work-readiness skills such as attention to task and development of appropriate motor skills may be part of the services provided.
Founded in 1963 by a group of friends and family who wanted their children with special needs to work as independently as possible, RCTC has grown into a valuable resource designed to meet the employment needs of people with developmental and physical disabilities.
RCTC provides vocational opportunities for people with developmental and other disabilities while also providing area businesses with valuable labor, either on a permanent or intermittent basis.
RCTC operates two resale shops, Centsible Spending, in Claremore and in Pryor. These shops currently provide employment for eight people with disabilities as well as three job coaches. The shops operate solely on donated goods such as household items, books, clothing, toys, tools, sporting goods and furniture. Donations are accepted at both locations and are tax deductible.
RCTC staff and clients operate a recycling program on RCTC property at 2112 E. L. Anderson Blvd. in Claremore. We also staff the City of Claremore recycle depot which is a joint venture between RCTC, the City of Claremore and the Metropolitan Environmental Trust of Tulsa. This location is on City property at 810 Ramm Road in Claremore.
RCTC provides janitorial services at several businesses in Claremore and runs a recycle pick-up route for cardboard and paper for 26 businesses in the Claremore Metro Area. Our main building houses a workshop where we perform light industrial assembly and processing, a document shredding and a recycle shipping business.
Want to extend your companies productivity without hiring additional staff?
You can, by outsourcing your projects to our workshop as a labor alternative. RCTC will supply the labor for your project by employing people with developmental disabilities. Then, Home of Hope will be responsible for maintaining all records, payroll and insurance. Outsourced projects involve manual work to be completed according to your specifications.
With careful evaluation, we match our client's skills to your business needs. Job specific training is provided to RCTC staff and when needed, they are recruited from the workforce to meet your specific needs. Consistent practices in monitoring of all work assures quality and production rates. Outsourced projects create job opportunities and training for our clients and are supported by RCTC staff.
Our workers are proud of the paycheck they earn and we are pleased to provide a safe and supportive environment for them to perform meaningful work enhancing their productive lives.
Outsourcing services include:
Aluminum / Cardboard / material recycling

Product Fabrication and Assembly

Inquire about additional services for you project!
RCTC is a modern 12,500 sq. ft. industrial facility located in the Claremore Industrial Park. Space is available in this work area depending on the nature of the work activity. Features include 2 loading docks, fork lift, delivery truck & flatbed trailer, 2 balers and 2 commercial shredders.
For more information, contact Dena Pitts, Chief Operating Officer.