Community Supports Program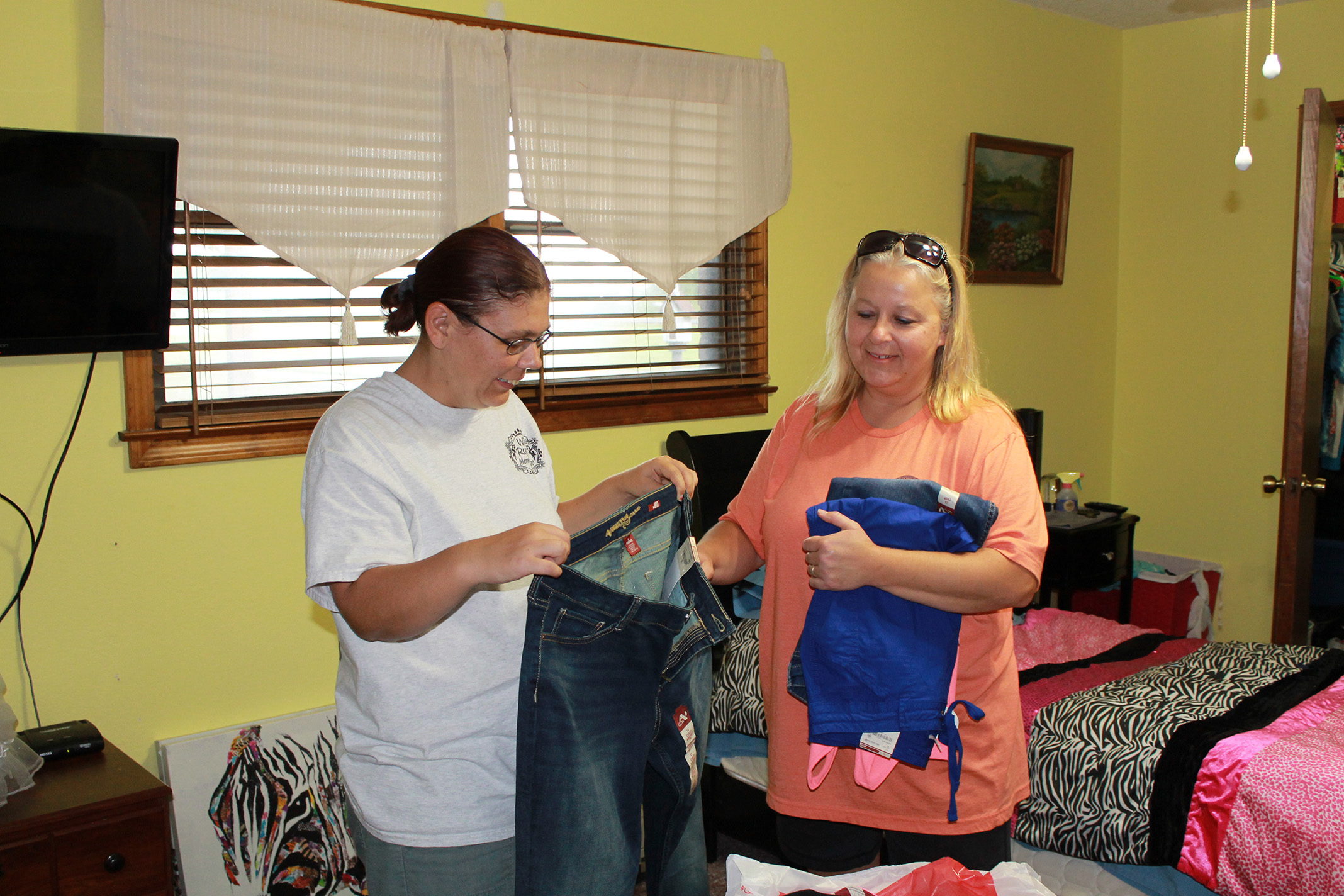 Home of Hope Community Supports enable people with disabilities to have the opportunity to live in their own home or in their family's home. Support services are tailored to the individual's abilities and needs and may range from a few hours to 24 hours a day.
Staff members are trained to work with individuals with varying degrees of need from mild to profound developmental disabilities, those with dual diagnosis, and those who are medically fragile.
Staff provides support and training to individuals in many different areas such as cooking, cleaning, money management, self-care, laundry and recreation. Transportation is also provided to individuals to take care of all their needs including work and recreation.
To receive Home of Hope community supports, individuals must qualify for one of the following state funding sources:
Supported living: Individuals who live in their own home and are members of the Hissom Class Action Lawsuit (commonly referred to as "Class Members").

Community Living: Individuals who live in their own home and are not Class Members, but have been approved by the Oklahoma Department of Human Services for waiver programs.

In-Home HTS: Provides minimal staff to families who support an adult or child living in the family home, in situations where that adult or child qualifies for In-Home Waiver Supports.
Support and Skilled Training we offer:
Home of Hope regularly partners with family members, service coordinators, school systems, vocational providers, behavioral specialists, medical professionals, physical and occupational therapists, and mental health professionals to create personalized plans for each individual.
Together our team strives to keep programming and planning very person-centered by maximizing independence while ensuring health and safety. We pride ourselves on designing each service package to meet the individual's needs.
Assistance with financial management or bill paying, which may include: paying rent or utilities, purchasing groceries, acquiring transportation, buying clothing and home furnishings.

Assistance in applying for benefit programs, such as Medical Assistance, Supplemental Security Income, Social Security, Housing Assistance, etc.

Menu planning and meal preparation.

Recreational and leisure time planning.

Accessing medical and therapeutic services.

Assistance obtaining medical equipment and adaptive devices.

Regular nursing visits by our agency RN, monitoring and supervision of health and wellness, as well as medication administration.