OFFERING PROGRAMS FOR INFANTS 6 WEEKS TO 5 YEARS OLD
BEFORE & AFTER SCHOOL PROGRAM FOR 5-12 YEAR OLDS.
NOW ACCEPTING APPLICATIONS FOR ENROLLMENT IN ALL CLASSROOMS
CLASSROOM, FACITLITY & SPECIAL EVENT PHOTOS
FOLLOW US ON FB FOR MORE.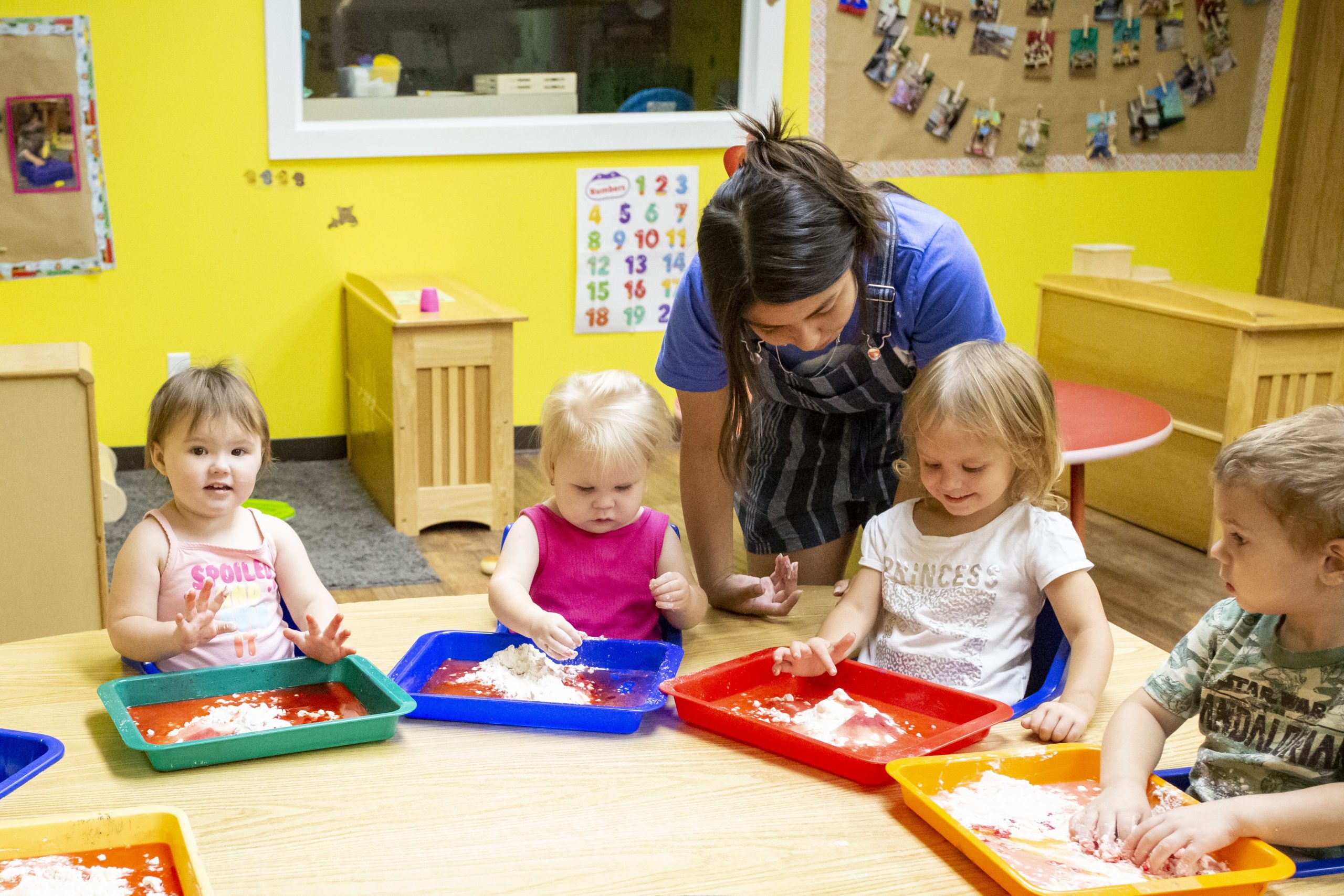 Welcome to Stepping Stones:
We are located in Vinita, OK. We have created an environment where children can learn and grow in the safety and security of qualified, caring staff. We are confident you'll love our educated, warm and nurturing staff. This staff recognizes that every child is special and welcomes everyone with an open mind and open arms. We love learning, our families, and creating new friendships.
As a part of Home of Hope, Inc., Stepping Stones provides an affordable, quality child care options for their employees as well as the community as a whole.
Since my children have gone to Stepping Stones my son has developed confidence in himself and has been encouraged to further his artistic abilities. My daughter has completed her potty training and loves talking now more than ever.  – Kady B.
HOW TO ENROLL YOUR CHILD TO A CLASS?
Master Teachers / Quality Rating
Our Staff attend as many classes as possible to ensure that they are always current on their most effective methods of childhood learning and development. All our teachers start on their pathway to becoming a Master Teacher as soon as they are hired.
Stepping Stones Childcare is currently licensed as a Two Star Facility by the State of Oklahoma.
Here is where our parents and guardians will find important information about their children and activities.