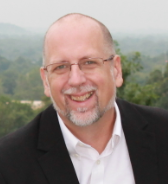 Chief Executive Officer Dr. Ralph Richardson brings 24 years of experience, as well as a wealth of knowledge and compassion to Home of Hope.   Dr. Richardson came to Home of Hope in 2014 continuing a professional career served entirely in the non-profit realm.

The mission of Home of Hope is "to empower people with disabilities".  And Dr. Richardson believes he and the staff recognize the significance of their work and, to them, the mission is much more than words.

"The opportunities we are here to provide for people with disabilities to create their own paths, to make their houses into homes, to find meaning and reward in their own jobs, to create friendships and to enjoy activities in the community – these opportunities are a very specialized doorway to the lives many individuals would never be able to enjoy otherwise."

"Doing enough for people but never too much, being supportive but never controlling, being kind but never patronizing – these are daily decisions and actions that make Home of Hope the place that it is, and hopefully, on our best days, the place that each of the people we serve truly deserve to be."

Dr. Richardson spends his time away from work with his wife of 30 years, five daughters and two granddaughters.  He is very involved in his church, loves to read, and enjoys writing and other creative outlets.

Dr. Richardson holds a Ph.D. in Clinical Psychology from the California School of Professional Psychology.  He is a member of the American Psychology Association.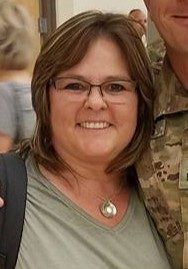 Dena Pitts' unique ability to balance the financial and service sides of nonprofit work lends well to her role as Chief Operating Officer.  Dena has worked at Home of Hope for more than 20 years, coming to the organization from a public accounting background.

"The work we do at Home of Hope is my passion because making people's lives more complete matters.  Knowing that what we do is allowing people to achieve their maximum potential – whatever that may be – is very rewarding."

Maintaining the business side of a large non-profit can be a challenge but Pitts' philosophy is clear.  "Home of Hope is solely focused on what is best for the people we are serving.  Their quality of life is the basis of every decision we make."

Dena is a Certified Public Accountant, with a Master of Science degree in Accounting from Oklahoma State University.  (Go Pokes!)  She is a member of the American Institute of Public Accountants and the Oklahoma Society of Certified Public Accountants.

Dena loves the outdoors and when not keeping up with her kids and their activities, enjoys reading, camping and fishing.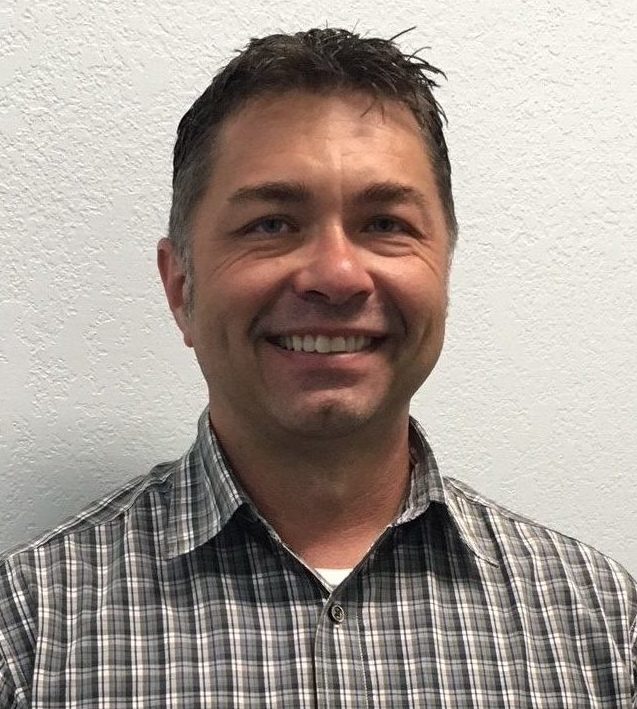 Director, Community Supports
Aaron Brown came to Home of Hope in 2014 with over 20 years of experience working in the field of Developmental Disabilities. Aaron is the director of the Community Residential Program. He has held various management positions in the field, but began with direct care as a job coach for a provider in Tulsa.

"My greatest teachers both professionally and in life have been the folks I've worked with through the years. They have taught me so much about life and the things that really matter."

Aaron has also worked for OKDHS-DDS as a case manager and supervisor.  There he was accepted into the state's Certified Public Manager program where he participated in developing state policies. Prior to joining Home of Hope, Aaron worked as the Assistant Director for Tulsa Advocates for the Rights of Citizens with Developmental Disabilities where he assisted in overseeing two large state contracted volunteer programs.

"Working for Home of Hope has been like coming home for me. I was raised around this area and had some prior experiences with Home of Hope playing in my dad's band that would often play special events for the residents. I enjoy what we do here and I know we make an incredible difference with the wonderful staff we have who provide great services to the folks we serve."

A graduate of Northeastern State University with a BA in Mass Communications, Aaron's hobbies include: playing guitar, hunting and fishing, gardening and vacationing in the mountains with family.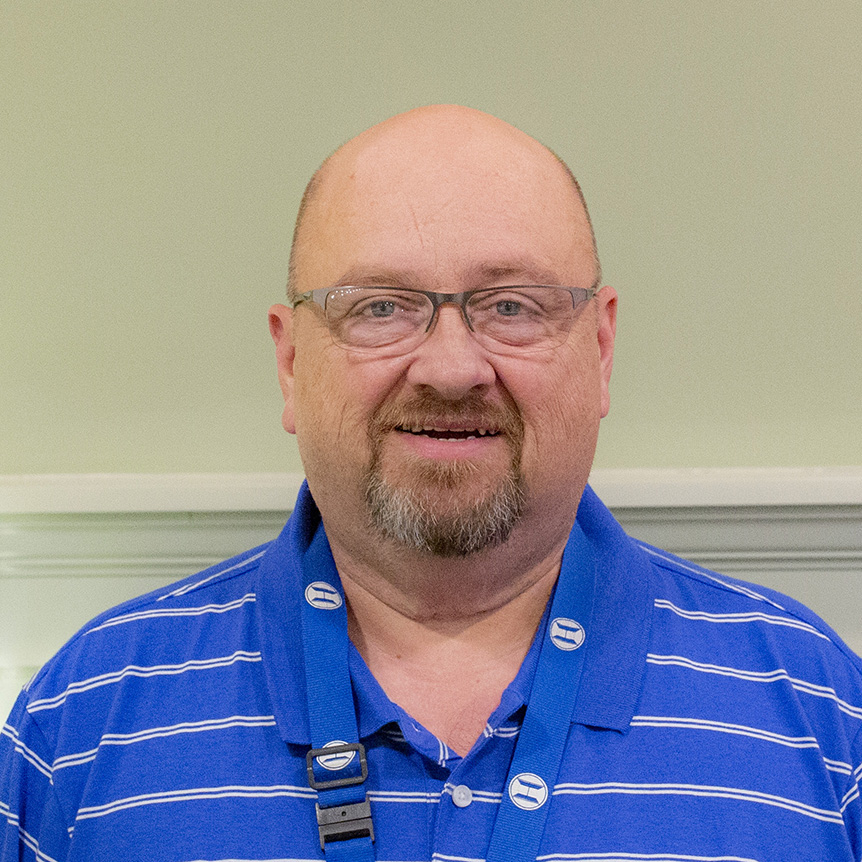 Director of Vocational Services
Rick has worked in the Human Services field for more than 30 years, 27 of which have been with Home of Hope. Through the course of those years, he has been on "both sides of the fence." He has worked providing Residential and Vocational supports. This has given Rick the keen insight to see a more complete (well-rounded) picture.

If you ask Rick what has stood out the most during his time with Home of Hope, he will tell you it's Home of Hope's commitment to Quality of Life and all of the different aspects that it involves. Rick loves the fact that something [Vocational Services] he is passionate about can positively impact others. 

Rick still gets the same thrill today as he did 30 years ago when he can help someone secure employment or when they learn new elements on their job. Those that Rick has supported over the years have made significant impacts on his life as well. He strives to go to work each day with the same positive, upbeat attitude that they display.

When he isn't at work, Rick has three things that consume most of his time and energy. Those things are being a husband, being a father, and being a grandfather. Rick has hobbies such as woodworking, but they usually involve one of the three before-mentioned things. Either at home or work, it's the family environment and atmosphere the drive Rick to do the things he does.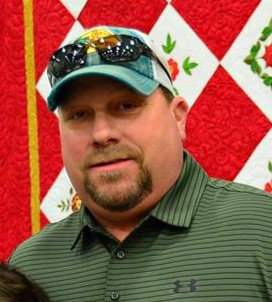 Director, Facilities and Maintenance
Joe has worked at Home of Hope for more than 16 years.  As Facilities Director, he and the crew maintain more than 50 homes making sure they are safe, comfortable, and meet regulatory requirements.  If this sounds like a big job, it is!  But everyone counts on Joe to have a friendly smile and go the extra mile.

"Being able to come to work and know I am making a difference in someone's life and brighten their day makes my job very rewarding.  We have a staff of very good, qualified, and caring people.  I like to say to individuals who move to Home of Hope – your family just got much bigger! "

Joe helped build, and continues to be very active with, the equine program at Home of Hope.  He is involved in caring for the horses, grounds, and helping organize the annual client rodeo.  Joe is also oversees construction of new homes and remodeling projects.

In his spare time, Joe enjoys activities with this daughters – which usually include outdoor sports like fishing and camping.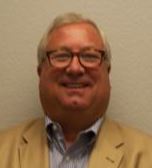 Home of Hope Chief Financial Officer Joe Frazier has more than 30 years of success in a variety of industries.  His experience in strategic planning, business development, accounting and reporting are a great benefit to day-to-day operations and long range planning at Home of Hope.

Joe obtained a B.A. in Public Administration and Finance from The University of Texas at Dallas.  He has served on numerous boards and advisory councils.  In his personal time, Joe enjoys golfing and travelling with his wife.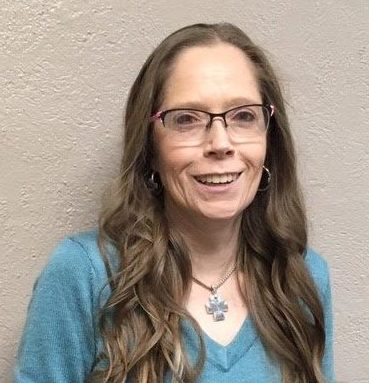 A kind heart and commitment to caring are attributes Cindy Rogers brings to her work as Director of Home of Hope's ICF program.  "The best thing about my job is building relationships with staff, families and the individuals we serve.  We are family."

Cindy has been in the human services field for more than 30 years and holds a Oklahoma Nursing Home Administrator license, which is required to oversee our group homes.  She spent several years working at the Oklahoma Veterans Center in Claremore where she was dedicated to assuring high quality care and continues that passion at Home of Hope.

"Compliance with regulations and standards is a big part of our service.  At Home of Hope, we work very hard to maintain standards and go above and beyond what is required to provide individuals with a safe and supportive environment."

When not at work, Cindy spends time antiquing with her husband and enjoying her family.  Cindy also likes reading and attending performances of travelling Broadway shows.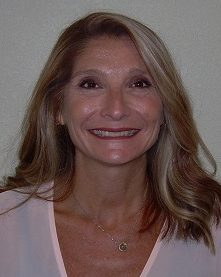 Director, Human Resources
Amy Johnson started as Home of Hope's Human Resources Director in 2019 bringing 20 years of experience in the field to her role.  Amy is excited to bring her experience in human resources, safety and cultural transformation to the non-profit realm.

Amy holds a Bachelor of Science degree in Business Administration from Oklahoma Wesleyan University.